Dreamers' Circus
---
Thursday, April 8 – 7:30 PM
Madam Walker Theatre | 617 Indiana Avenue
---
Rooted by a love of traditional Scandinavian folk music and blended with elements of classical and jazz, Dreamers' Circus brews it all together to create something ingenious. Consisting of violinist Rune Tonsgaard Sørenson (Danish String Quartet), pianist Nikolaj Busk and citternist Ale Carr, Dreamers' Circus "strives to invoke a place of freedom, somewhere for our imagination to play in and a space for dreaming."
See what you can expect at the Dreamers' Circus performance!
The National Bank of Indianapolis is a proud Supporting Sponsor for the evening.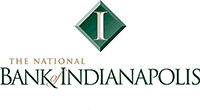 ---
*FIRST RESPONDERS DISCOUNT
The IVCI is extremely grateful for the services of our community's first responders and health care professionals, and offers a 50% discount on single tickets for the 20/21 Laureate Series to individuals with appropriate identification.
Please select "First Responders" under Ticket Type option.
---
After purchasing a virtual ticket, you will receive an email with a special link directing you to a webpage. On the date and time of your purchased concert, the live stream of the recital will begin automatically.
---