Jaime Laredo's 80th Birthday Celebration!
---
Tuesday, March 23 – 7:30 PM
Madam Walker Theatre | 617 Indiana Avenue
---
This season we celebrate the 80th birthday of our beloved friend, IVCI Artistic Director Jaime Laredo. Together with former Laureates, jury members and other distinguished artists, we honor Maestro Laredo who has helped lead The Indianapolis to its worldwide prominence. Featured artists include IVCI Laureates Jinjoo Cho (2014 Gold Medalist), Shannon Lee (2018 Laureate), former jury member Malcolm Lowe (retired Concertmaster of the Boston Symphony Orchestra), violists Yu Jin (Principal, Indianapolis Symphony Orchestra) and Steven Tenenbom (Orion String Quartet), and cellists Sharon Robinson (Kalichstein-Laredo-Robinson Trio) and Keith Robinson (Miami String Quartet).
Telemann
Concerto for Four Violins in D major
Brahms
Sextet in B flat Major, No. 1, Op. 18
Mendelssohn
Octet in E-flat major, Op. 20
The National Bank of Indianapolis is a proud Supporting Sponsor for the evening.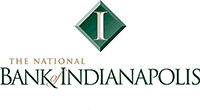 ---
*FIRST RESPONDERS DISCOUNT
The IVCI is extremely grateful for the services of our community's first responders and health care professionals, and offers a 50% discount on single tickets for the 20/21 Laureate Series to individuals with appropriate identification.
Please select "First Responders" under Ticket Type option.
---
After purchasing a virtual ticket, you will receive an email with a special link directing you to a webpage. On the date and time of your purchased concert, the live stream of the recital will begin automatically.
---