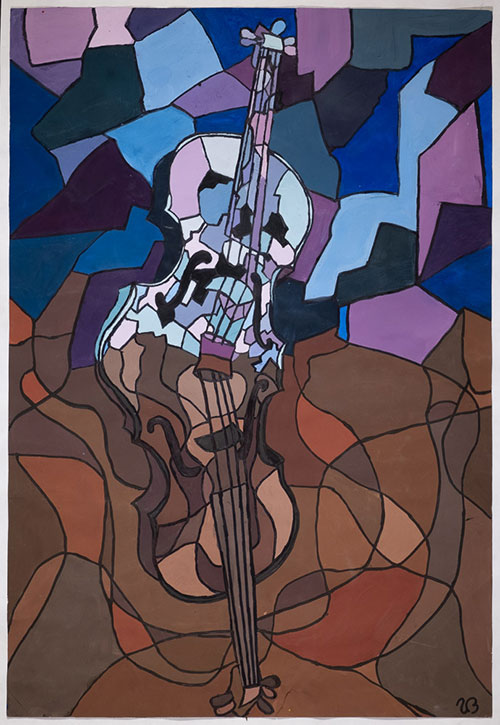 "Perspectives" by Elizabeth Ntiamoah – Grade 8 – New Castle Middle School, New Castle, IN
The Juried Exhibition of Student Art (JESA) is one of the most far-reaching multi-disciplinary art projects for grades one through twelve in the state of Indiana. Held in conjunction with the Quadrennial International Violin Competition of Indianapolis, this multi-disciplinary educational program integrates the performing, literary and visual arts.
The 2022 JESA is here! JESA:
provides outstanding material for multi-disciplinary projects
engages more than 26,000 students across Indiana
involves approximately 200 art teachers
recognizes 120 Regional Award Winners and 30 Streeter Hadley Matthews Grand Award Winners at a Gala Awards Ceremony in Spring 2022
awards over $18,000 in prizes for winners and awards for their schools
provides exhibition opportunities following the Awards Ceremony
As you chart your curriculum for the next academic year, please plan to include JESA as one of your exciting enrichment projects.
Artwork will be due March 18, 2022.
If you have any questions about JESA, please contact Mindy Miller at (317) 637-4574.
The IVCI gratefully acknowledges the Cynthia P. Matthews Family Foundation for its Title Sponsorship of the 2022 Juried Exhibition of Student Art and for sponsorship of the Streeter Hadley Matthews Grand Awards.