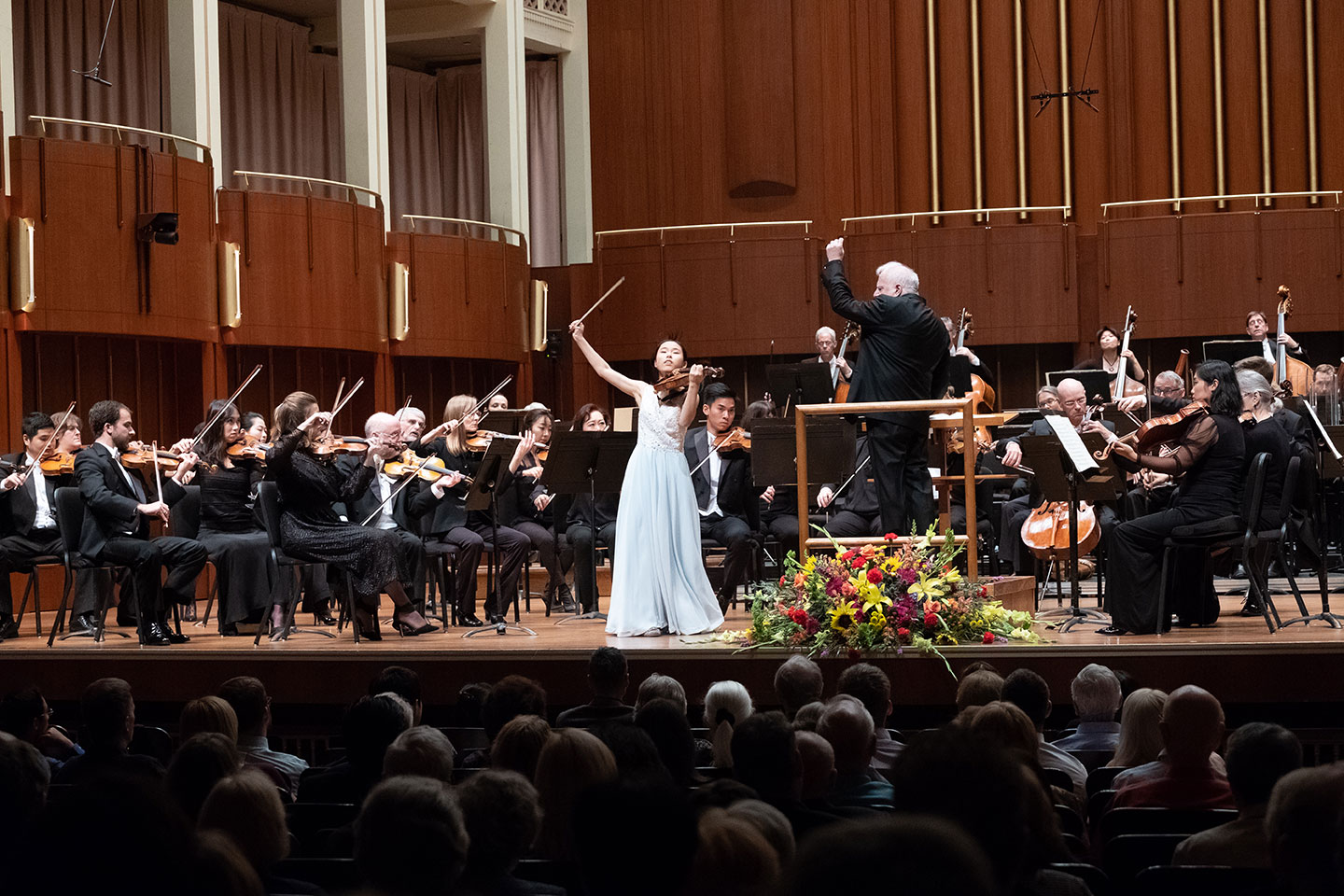 2018 Silver Medalist Risa Hokamura with the Indianapolis Symphony Orchestra, Leonard Slatkin, Conductor
Photo by Denis Ryan Kelly Jr.
If you are interested in receiving ticket information, please Email ivci@violin.org or call (317) 637-4574. Tickets may be reserved in advance, although no physical tickets will be issued prior to August 8, 2022.