The IVCI bestows many significant prizes throughout the Competition valued at over $350,000, including the opportunity to use a violin from the IVCI collection, including the "ex-Gingold" 1683 Stradivari violin for four years. The top three Laureates will also receive career management and international concert engagements for four years.
The Gold Medalist will receive a Carnegie Hall recital debut at Stern Auditorium, a recording contract, plus website development and maintenance for four years.
The enhanced cash prizes (US$) for the top six Finalists are:
Gold Medalist
($75,000)
Silver Medalist ($30,000)
Bronze Medalist ($15,000)
Fourth Place Laureate ($10,000)
Fifth Place Laureate ($8,000)
Sixth Place Laureate ($6,000)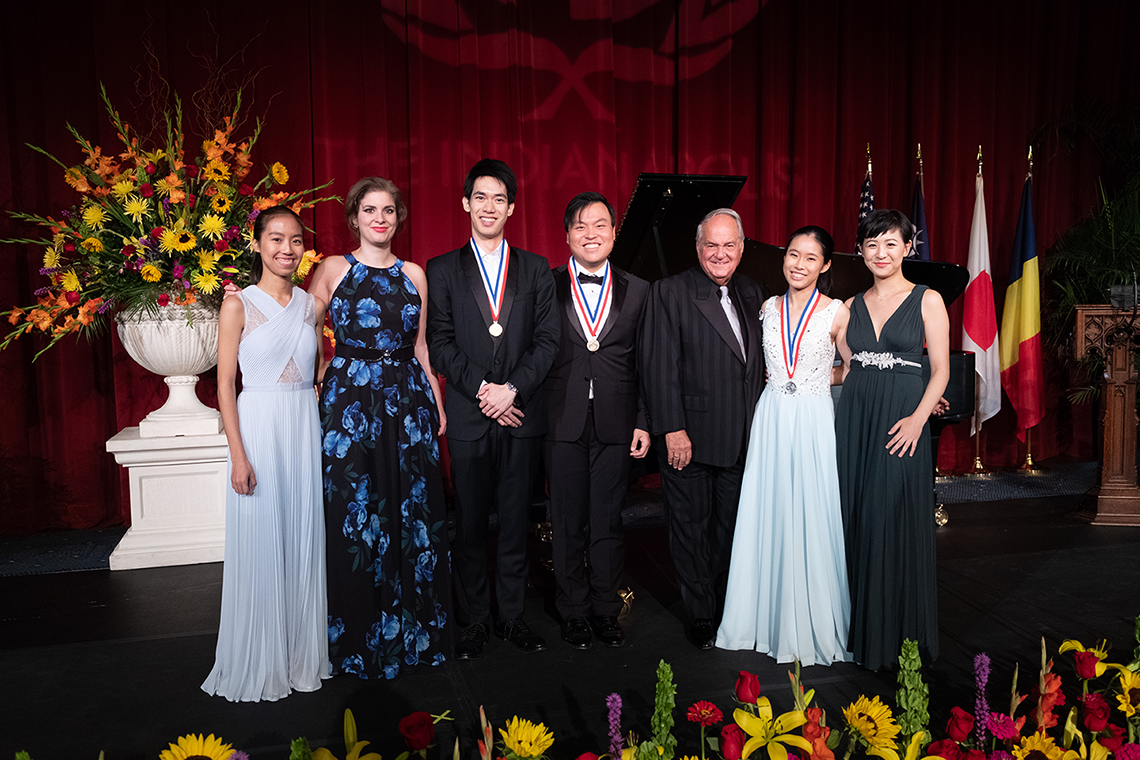 Photo credit: Denis Ryan Kelly, Jr.
2018 Laureates Shannon Lee, Ioana Cristina Goicea, Richard Lin (Gold), Luke Hsu (Bronze), Jaime Laredo (Jury President/Artistic Director),
Risa Hokamura (Silver) and Anna Lee